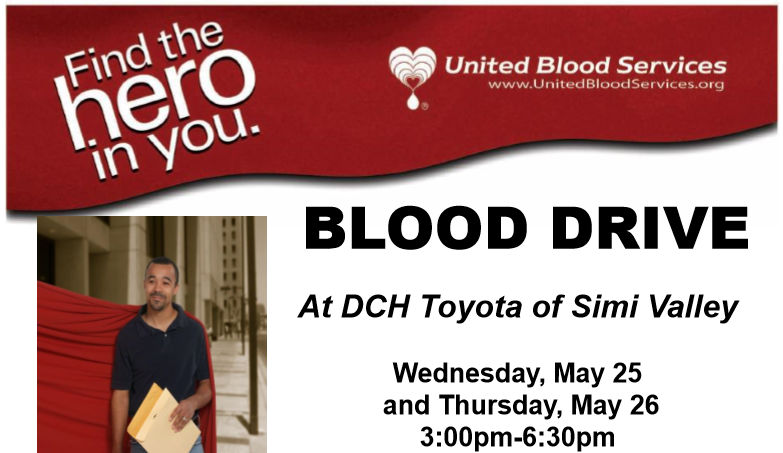 It's time to give back, and DCH Toyota of Simi Valley is here to help! We're partnering up with United Blood Services on May 25 and 26 for a blood drive to help find the hero in you. The blood drive will take place during the following days with plenty of spots for you to sign up:
Wednesday, May 25, from 3 - 6 PM
Thursday, May 26, from 3 - 6 PM
There are a hundred reasons why you should donate blood, but when it comes down to it, your donation could help save someone's life.
Take Samuel Sobraske, for instance. Only three years old, Samuel needed five blood transfusions after an E-coli infection developed into a serious condition called HUS. His dad had this to say about the blood transfusions that saved his son's life: "In a time when we felt so helpless, we knew each transfusion brought him closer to coming home."
Sign up for a spot here. In addition to the satisfaction of helping save a life, all donors will also be treated to a complimentary BBQ meal as a thank you! For more information about this event, or anything else coming up on our community calendar, be sure to call, contact us online, or stop by the dealership in person at 2380 First St, Simi Valley, CA 93065 today.