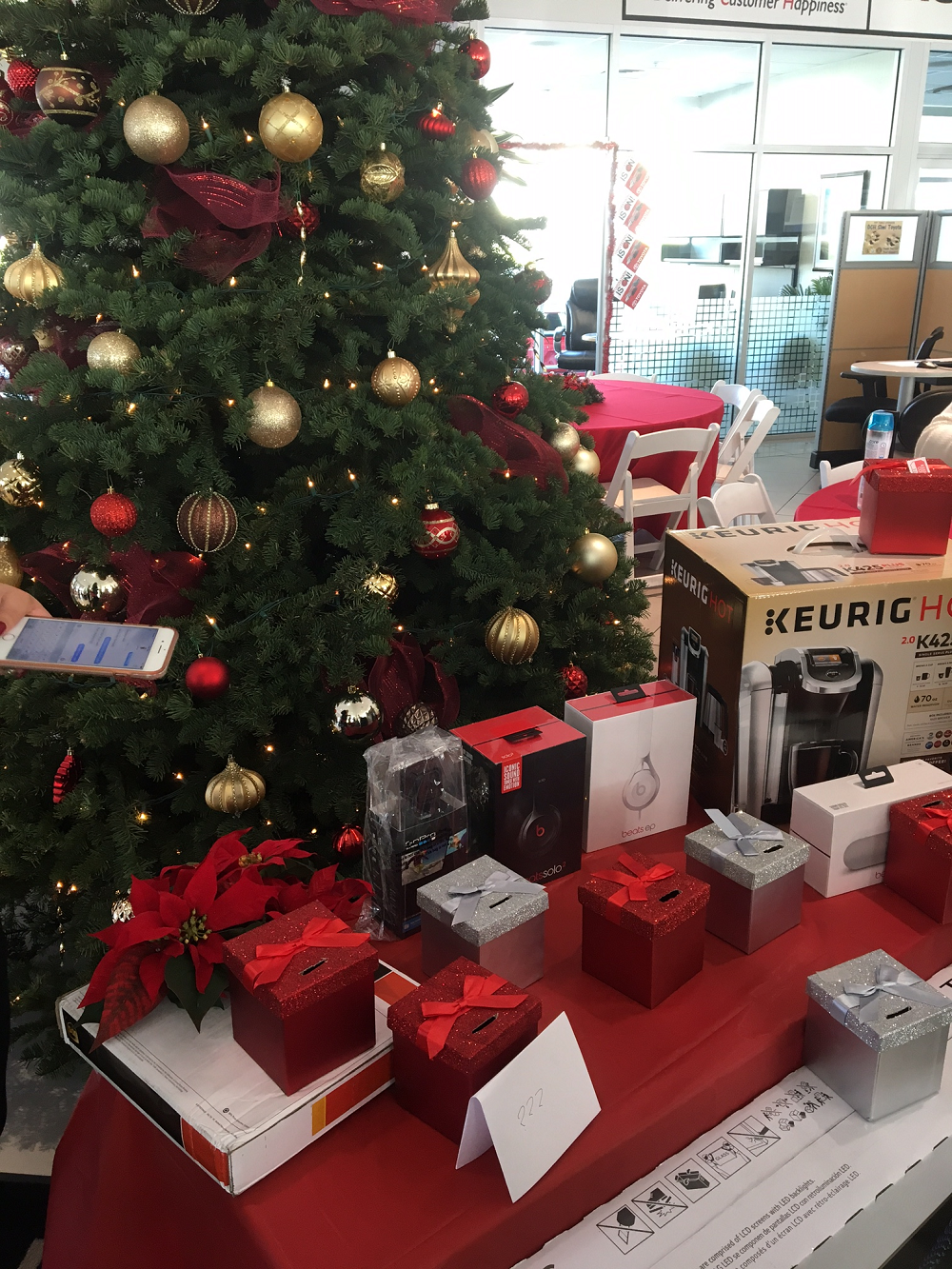 Here at DCH Toyota of Simi Valley, we're extremely proud to be part of a group of dealerships and team members that go above and beyond every single day. Our employees are more than people who come in for work--they're an extended part of our family. We could not be happier to have the honor of working with them each and every day.
As a token of our appreciation, we recently held a holiday luncheon for all of DCH Toyota of Simi Valley's employees that was catered by Green Acres. We also raffled off a ton of prizes including Beats by Dre Headphones, an LG TV, Beats by Dre bluetooth speaker, a Kuerig, Visa Gift Cards, a GoPro camera and more! This fun event was a way to bring everyone together and thank them for dedication and hard work this past year, as well as bring some holiday cheer to the dealership.
We are so grateful to have had the opportunity to be able to thank all of our amazing employees and we look forward to having another amazing year in 2017!