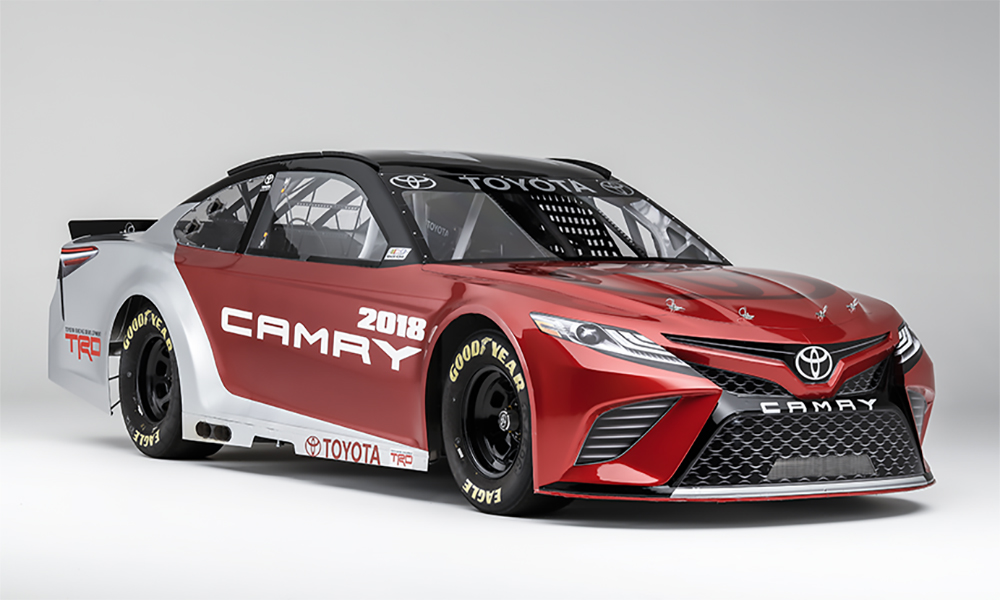 If you've been on the road recently, you've probably noticed Toyota's changing its cars to fit the times—they're more modern, sleek, and sporty than the automaker's outgoing line. To highlight these refreshed style changes, Toyota wanted to do something big—like designing a NASCAR version of its new Camry. The automaker overcame feats of styling and engineering, while also keeping the project a secret, to accomplish just that and unveil its 2018 NASCAR Toyota Camry in unison with the 2018 production Camry at the Detroit Auto Show this past January. DCH Toyota of Simi Valley has more details on how Toyota achieved this impressive transformation.
(Nearly) identical twins
Designers at Toyota's Calty design studio and engineers at Toyota Racing Development collaborated to ensure that the NASCAR version looks as much like the street version as possible. Considering NASCAR's strict rules when producing an equivalent sport version of a vehicle, that's quite an accomplishment.
What changed, what stayed the same
The 2018 Camry includes airbags all around the passenger cabin. The NASCAR Camry has a steel roll cage and foam in the door panels.
The 2018 Camry has four- and six-cylinder engines, while the NASCAR version gets a V-8 that's able to deliver up to 750 hp.
The side pods and fascia are exaggerated, but match. With race cars, the front design is often the focus, so designers spent a great deal of time in that area.
Both Camry versions maintain a strong "V-shaped" grille.
The NASCAR Camry's rear resembles typical racing vehicles rather than the 2018 Camry. NASCAR's strict rules require this.
The NASCAR Camry has behemoth tires, but that makes sense. It is NASCAR, after all—rubber burns.
Toyota created the racing version, in part, to leverage its racing sponsorships, but also to highlight the sporty and stylish changes the automaker has made over the last few years, this most recent in particular. With a new, refreshed look and aggressive lines, the all-new 2018 Camry is hard to ignore; the 2018 NASCAR Camry models makes it nearly impossible.
---
To find out more information about Toyota's new line of vehicles, don't hesitate to call, contact us online, or visit us in person at 2380 First St., Simi Valley, CA 93065. And be sure to check out the 2018 Camry, which hits showrooms this summer. It's stylish and seductive with comfort and performance to match.
Image Credit: Toyota