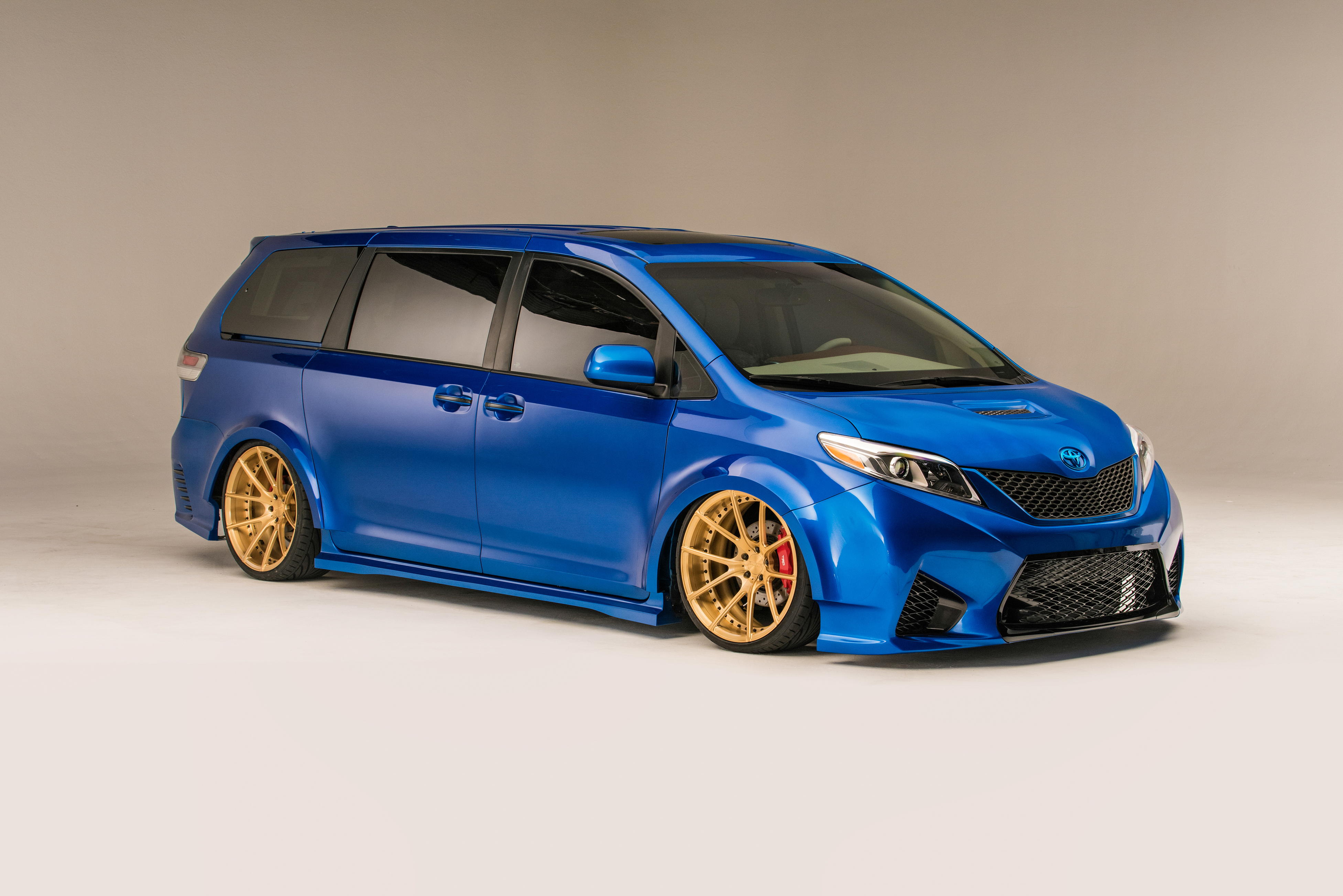 The Toyota team unveiled several outstanding vehicles at the 2016 Specialty Equipment Market Association (SEMA) Show during the first week of November, but one that particularly caught our attention here at DCH Toyota of Simi Valley was the Extreme Sienna.
They don't call it a Swagger Wagon for nothing, and this SEMA-built Sienna was over the top. Though "minivan" and "extreme" don't typically belong in the same sentence, a wide exterior with massive TRD brakes, performance tires, rear diffuser, and dual exhaust transforms your everyday minivan into a dream-worthy chariot. The Learjet interior puts even the most difficult-to-please drivers at ease, and the entire vehicle is controlled via iPad™, including the air ride system.
It even comes with a built-in refrigerator.
Real Time Automotive's hot rod builder, Rick Leos, built the Extreme Sienna with Toyota, and he's very proud of the results. "We wanted to go to a place no one else would think of with this build," he said. "This Extreme Sienna is our contribution to the van culture movement that's happening right now. People are showing a lot of vision and adapting vans to serve for almost any purpose. We wanted to take this idea all the way to the next level."
At the end of the day, Toyota innovation never stops, and the team at DCH Toyota of Simi Valley enjoyed the various displays showcasing Toyota's capabilities and heritage at this year's SEMA Show. While you won't be able to find any of the special SEMA models on our lot, you will be able to check out the inspirations behind them.
So, if you're in the market for a new or pre-owned Toyota, call, contact us online, or stop by and visit us in person at 2380 First St., Simi Valley, CA 93065 to schedule your test drive appointment. We're confident we have just what you've been looking for.
DCH Toyota of Simi Valley: 2380 First St., Simi Valley, CA 93065
Image Credit: Toyota