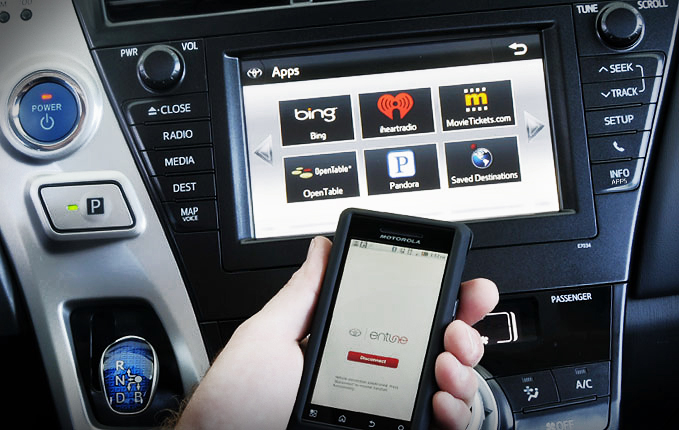 Imagine you're headed out of town on a road trip, and you're getting hungry. You ask your infotainment system to pull up directions to a restaurant for you, but since the closest restaurant is behind you, the car wants to you to turn around. That's out of your way, so you sigh and pull out your smartphone. Toyota Connected, a partnership between Toyota and Microsoft, aims to change that story.
The CEO of Toyota Connected, Zack Hicks, says this partnership "will help free our customers from the tyranny of technology. It will make lives easier and help us to return to our humanity." Artificial intelligence will be able to not only tell where you are, where you're going, and which restaurants are along your route, but also make suggestions based on what it knows about your personal tastes.
Going beyond restaurant suggestions, Toyota Connected aims to make drivers' lives even better through advanced sensors and AI. Take insurance premiums, for example. Some companies offer "good driver" discounts if you've not been in an accident or had a speeding ticket in X number of years. Now imagine a world where those companies can get actual data on how their customers drive and then price their plans more accurately.
Toyota Connected hopes to have the first of its products become available by the end of the year, and we're excited to see what the company comes up with here at DCH Toyota of Simi Valley. In the meantime, we have plenty of new and used models for you to check out. Call, contact us online, or stop by the dealership today in person to schedule a test drive.
Image: Toyota