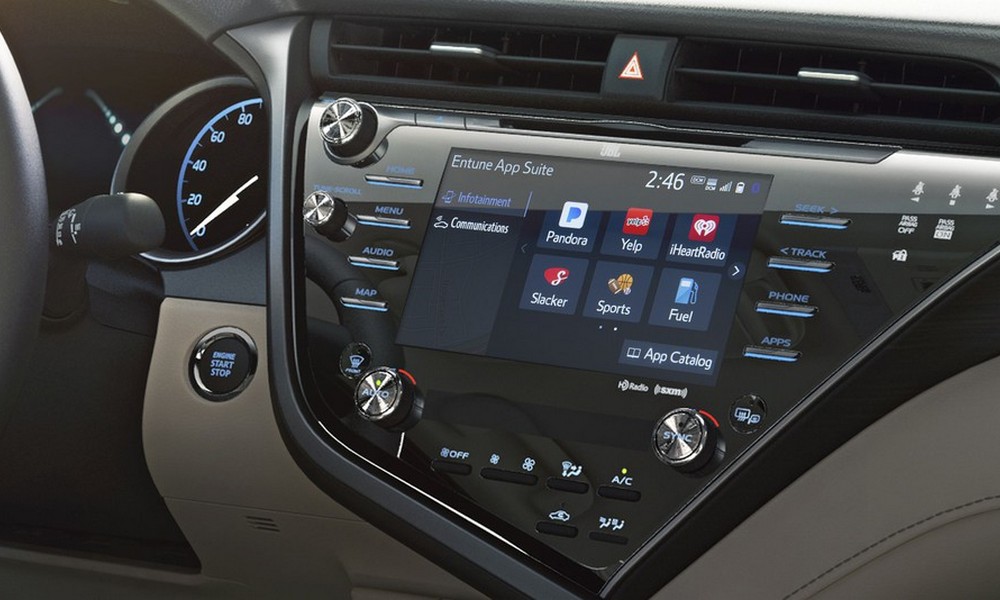 There's no denying that the Toyota brand is all about innovation. (After all, this is the brand that not only brought us the Prius, but also the Prius Challenge, an event designed to increase conversation and community around the topics of mobility, data science, artificial intelligence, and robotics.) So it came to no surprise to us at DCH Toyota of Simi Valley when we heard that Toyota has embraced the Automotive Grade Linux (AGL) open platform and that it'll be available in one of America's best-selling cars: the Camry.
Here's what we find so exciting about AGL.
What is AGL?
As is the case in all great open software projects, AGL is a collaborative effort put forth by hundreds of people from a number of different industries, all with the goal of creating a common infotainment platform that any OEM can use. Creating a "default" or standard platform would allow OEMs to save time—engineers could simply share code instead of having to reinvent the wheel each time—and reduce development costs as well.
AGL's flexibility allows Toyota to focus on other things
As Keiji Yamamoto, Executive Vice President, Connected Company of Toyota Motor Corporation, says:
The flexibility of the AGL platform allows us to quickly roll-out Toyota's infotainment system across our vehicle line-up, providing customers with greater connectivity and new functionalities at a pace that is more consistent with consumer technology. Adopting an open source development approach has enabled us to focus resources on developing innovative new features and bringing them to market faster.
---
The first Toyota model to operate using the AGL platform will be the 2018 Camry (which we're excited about for plenty of other reasons). Of course, to truly understand everything it has to offer, you'll need to come in and experience it for yourself. Call, contact us online, or visit us in person at 2380 First St., Simi Valley, CA 93065 today to schedule your test drive of this model, or any of the other technologically advanced vehicles in the Toyota lineup.
Image Credit: Toyota