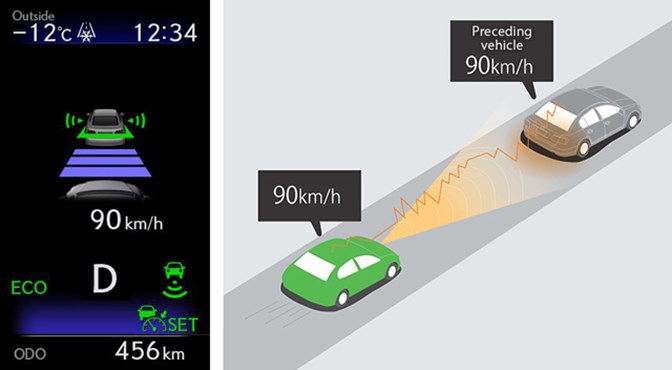 The future of driving will look very different from that of today, and Toyota is leading the way when it comes to making that future a reality. As a clear example of its innovative spirit, Toyota was issued more patents by the United States Patent and Trademark Office in 2015 than any other automaker--for the second year in a row.
The achievement was highlighted in a recent report by the Intellectual Property Owners Association (IPO), which found that Toyota received a total of 1,636 patents last year and has been awarded more patents in the last eight years than any other automaker. It's not only the quantity of Toyota patents, however, but also their diversity that truly showcases Toyota's forward-thinking mindset.
Toyota's 2015 patents include artificial skin to make pedestrian safety mannequins more realistic, technology to help autonomous vehicles detect and react safely to emergency vehicles, and self-cleaning fabrics. These and other advances are bringing us closer to a world where driving is safer, more convenient, and more exciting than ever.
"As companies in the automotive industry transform themselves into broader mobility providers, no auto company better demonstrates innovation and technology for the future than Toyota," said Jeff Makarewicz, senior vice president, Toyota Technical Center (TTC), Toyota's North American research & development headquarters. "We're focused on delivering great experiences for our customers, a cornerstone of Toyota's product commitment, and this recognition is proof we're living up to that promise."
Toyota is the only automaker to appear in the top 20 on the IPO list, where it joins other companies such as Apple, Google, IBM, and Microsoft in pushing the envelope of the everyday. And the best part is you don't have to wait to see Toyota's innovation in action – just visit DCH Toyota of Simi Valley at 2380 First St., Simi Valley, CA 93065 today.
Image Credit: ITS (Intelligent Transportation System) safety package concept (Toyota)