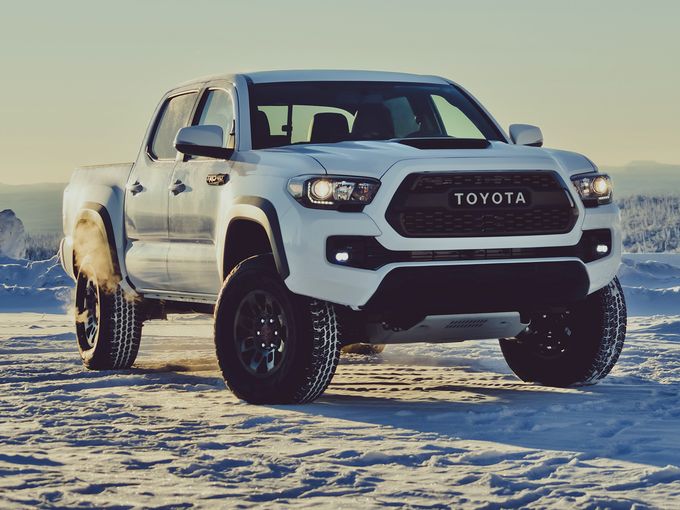 When it comes to power and capability, Toyota pickup trucks are some of the best options available to towing enthusiasts -- especially when it comes to the high-performance TRD options. So you can imagine how excited we were at DCH Toyota of Simi Valley to hear that the automaker recently made an announcement that the 2017 Toyota Tacoma will come an exciting new TRD package.
The TRD Pro package available on the upcoming Tacoma offers an overall better performance and an improved ride. Among the enhancements are Kevlar-reinforced off-road tires, LED running lights and fog lights, front seat heaters, upgraded front and rear springs and shocks, not to mention rear parking sensors and blind spot warning with cross traffic alert, as well as your choice of six-speed manual or automatic transmissions.
With so much backing you up, it will be hard to find something you can't do in the new Toyota Tacoma TRD Pro.
This new TRD trim is a sign that Toyota's high performance pickup trucks are gaining significant traction among enthusiasts. Here at DCH Toyota of Simi Valley, we cannot wait to see what Toyota comes up with next. In the meantime, don't miss our awesome new Toyota inventory by calling, contacting us online, or visiting us in person at 2380 First St., Simi Valley, CA 93065 today.
Image: Toyota