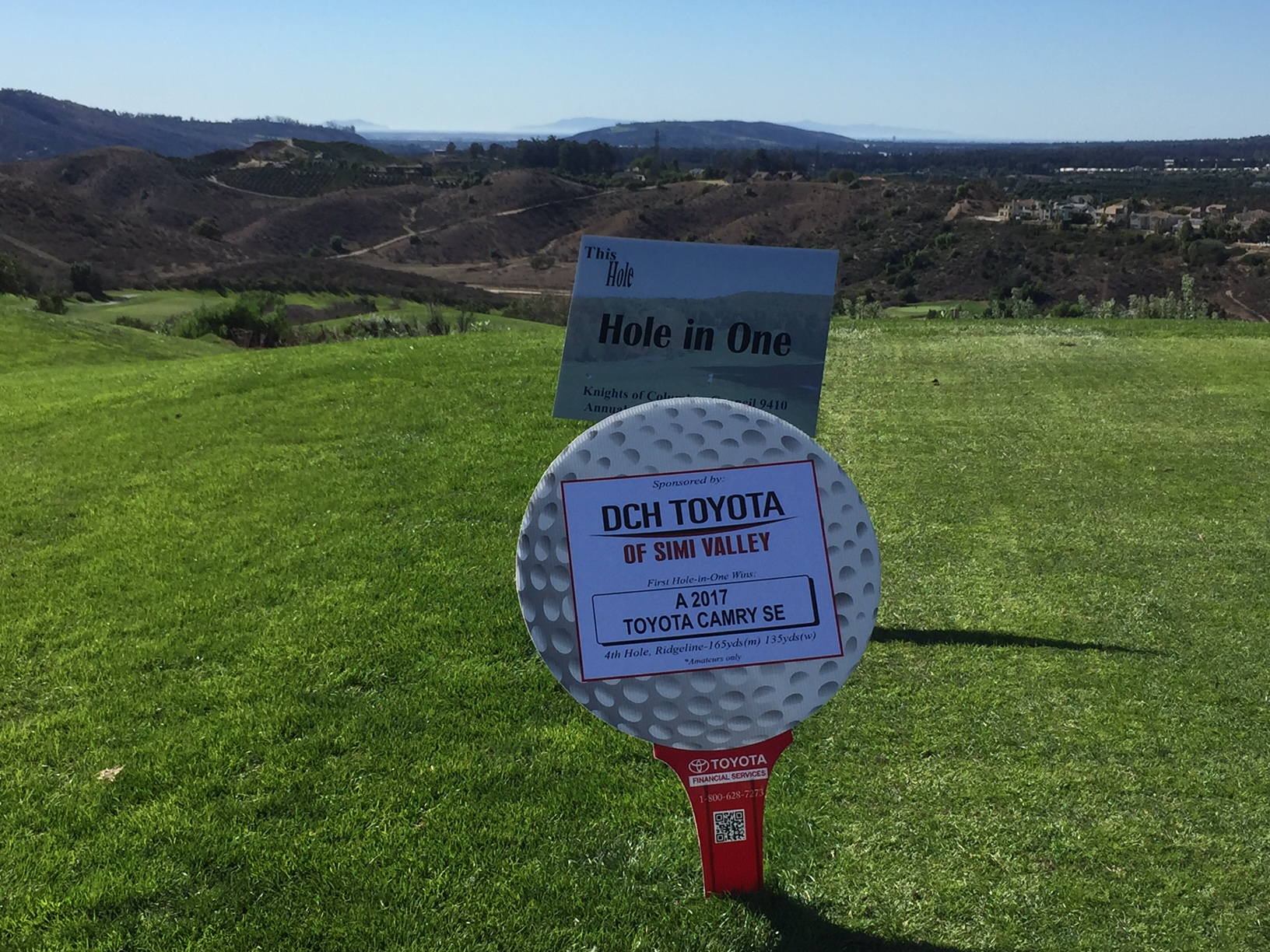 Recently, DCH Toyota of Simi Valley was very proud to sponsor the fifth annual Knights of Columbus Charity Golf Tournament, hosted at the gorgeous Moorpark Country Club. In honor of Veterans Day, veterans were invited by the Knights to play. Those that attended competed for an incredible hole-in-one prize: a 2017 Toyota Camry. They also enjoyed balls for the range, lunch, dinner, beer, wine, other beverages, and a cart to get them around the course.
The proceeds from the event went to a few different charities, including Gold Coast Veterans and Get on the Bus. The former is a nonprofit organization that helps local vets with job placement, housing, medical services, and education, while the latter brings children to connect with their incarcerated parents on Mother's Day and Father's Day.
The day was full of fun and beautiful fall weather, with raffle prizes awarded during the dinner, and all that attended had a great time.
For more information on this event, or anything else coming up on our community calendar, don't hesitate to call, contact us online, or visit us in person at 2380 First St., Simi Valley, CA 93065 today. And be sure to check out our pictures from the event below!