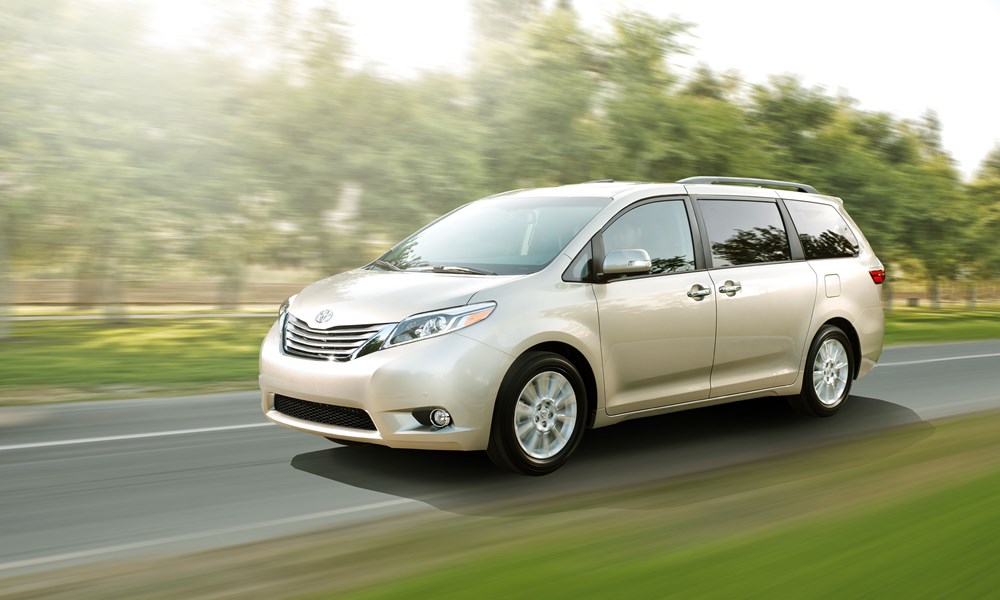 September is here and the back-to-school season is in full swing. What better way to tackle all your family's needs than with Toyota's popular Swagger Wagon?
That's right, the 2017 Toyota Sienna is back, and it's been "hitting the books," returning with a number of improvements under the hood.
For 2017, the Sienna's 3.6-liter engine gets direct injection, 30 more horsepower, and 18 more pound-feet of torque. Also new is a smooth and responsive eight-speed automatic transmission, which replaces the previous model year's standard six-speed transmission.
While the new engine and transmission combo are a boon to the Sienna's ride, the real benefit will be felt at the pump. Thanks to direct injection technology, the Sienna is anticipated to get better mileage than its predecessor.
Apart from the engine and transmission improvements, the Toyota Sienna continues its reputation as one of the most versatile and appealing minivans around. It comes in a variety of flavors; can be had in either front-wheel or all-wheel drive; and can be configured for seven- or eight-passengers.
The 2017 Sienna also retains its roomy interior. It features a spacious second row and ample cargo space (up to 87.1 cubic feet with the second and third rows folded).
We might not be able to get your kids excited for the new school year, but we know the 2017 Toyota Sienna will at least make getting them there and back a breeze.
For more details on the 2017 Toyota Sienna, including information regarding pricing and availability, contact us online or visit DCH Toyota of Simi Valley at 2380 First St., Simi Valley, CA 93065.
Image Credit: Toyota